HEDRICH Surprising with LED Fair Booth Design at the CWIEME 2018
June 19, to 21, 2018 saw Berlin conducting again its major exhibition in the electric industry, the CWIEME 2018.
The CWIEME Berlin (Coil Winding, Insulation and Electrical Manufacturing Exhibition) is the leading fair for manufacturing coils, electric motors and transformers in the world; it thus also being the most important fair of the year for the vacuum engineering company HEDRICH.
One main subject of the company constitutes the currently omnipresent but yet rather disre­garded change towards digitalization. Process automation as well as smart solutions for custo­mized application and the internal transformation to a "Digital Company" have already become tangible projects at HEDRICH's, and are not treated future topics only.
This progress you could breathe in when entering the HEDRICH fair booth in Berlin. The brand-new website was impressively displayed on a huge LED canvas. The clean design of the stall was surrounded by an elaborate column construction; the front corners of this column concept forming two impressive, more than 5m high LED towers, with five equipment techno­logies being animated in 3D quality.
The employed High Performance LED panels were unique, appealing views throughout the whole event hall. They were calling big attention to the booth.
"Our target for this exhibition was to not only claim being pace-setters in our field but also prove that to our customers." said marketing manager Sascha Kandler in an interview with the host of the event.
Also following the trend, the subject of E-Mobility was given space for illustration in a side-presentation of the CWIEME 2018. The EV Momentum was held for the first time this year, specializing in the challenges and chances of the rapidly growing e-mobility economic system. As sponsor of this convention, HEDRICH was represented as well by a lecture on advanced manufacturing technologies for electric motors.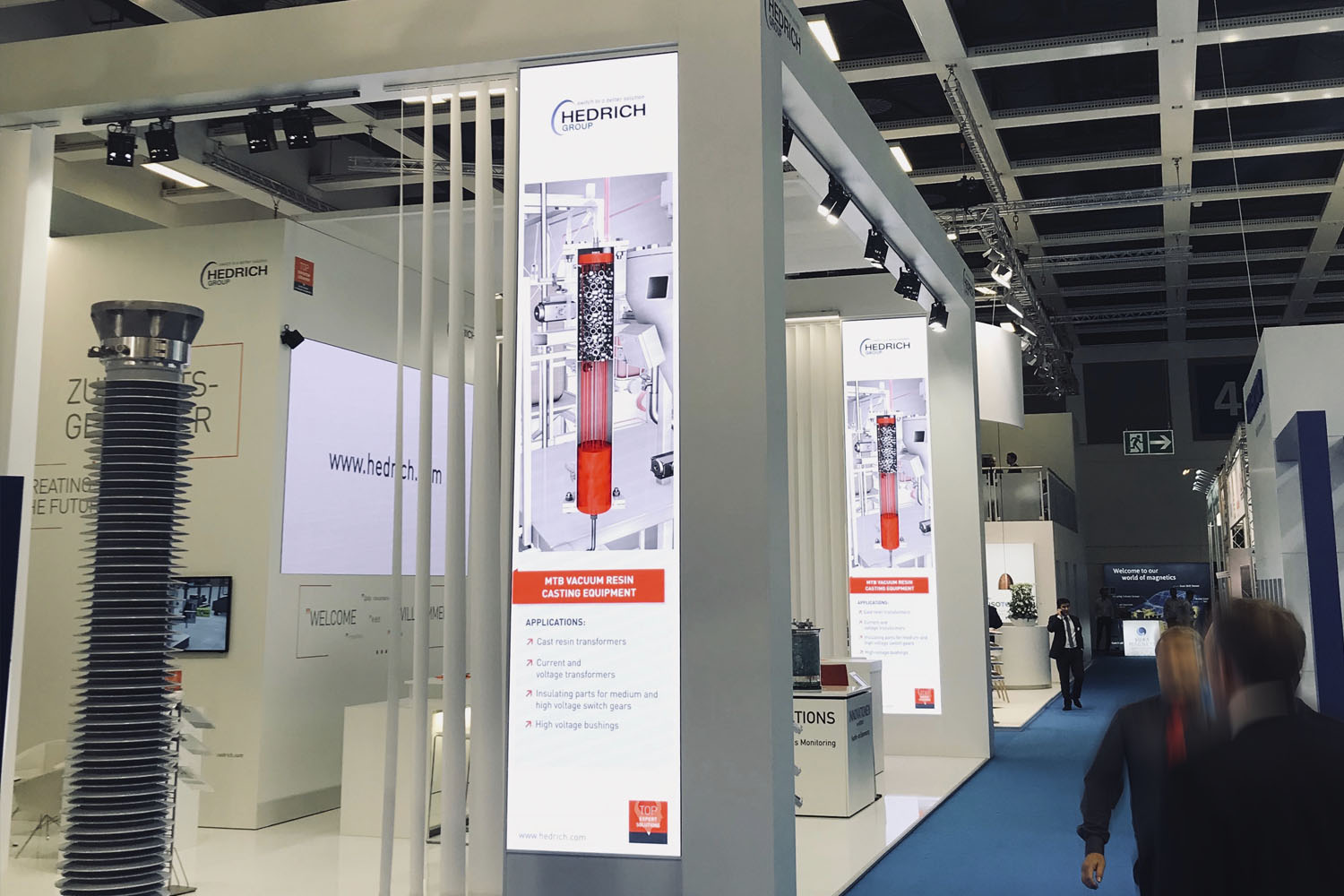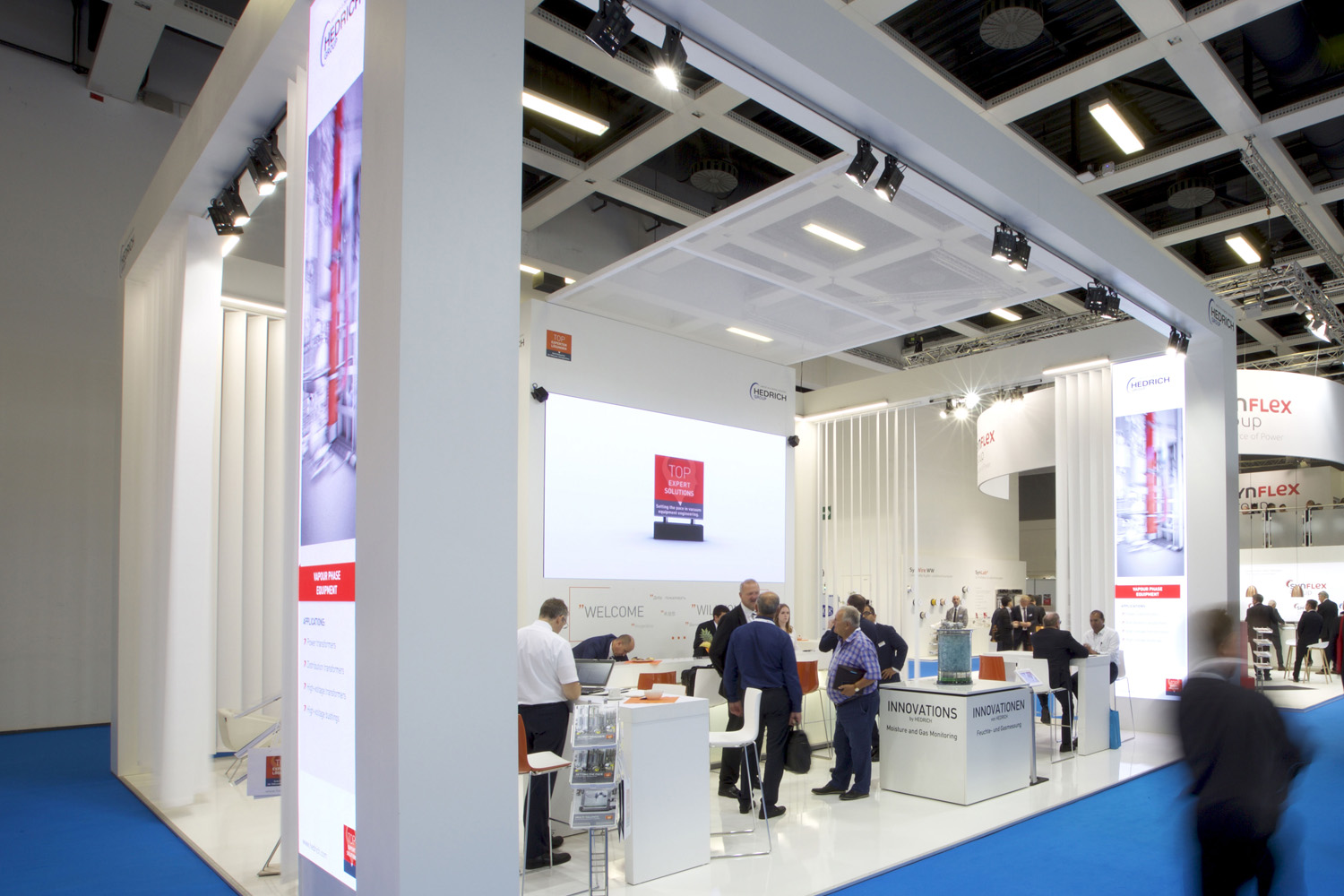 Any Questions?